We sincerely invite all generous corporations, organizations and parties to place Lok Sin Tong donation boxes in shopping centres, restaurants, stores, offices and so on. Lok Sin Tong would appreciate every dollar you donate. Your generous donation enables us to provide assistance to the needy in our society.
Every coin matters. A coin might seem insignificant but it's said that little drops make the mighty ocean. With your benevolence, people in need will receive quality and diverse social services. For each HKD$20 donation, low-income family will receive 1 free meal. Donation collected will be used to support Lok Sin Tong's medical & health, educational, elderly and social welfare services.
Please Join Us
Interested corporations, organizations and parties please click here to download the application form and send the completed form to development@loksintong.org
For enquiries, please contact Corporate Resource Development Department at 2272-9808.
Size Reference
130mm (Length) x 110mm (width) x 190mm (Height)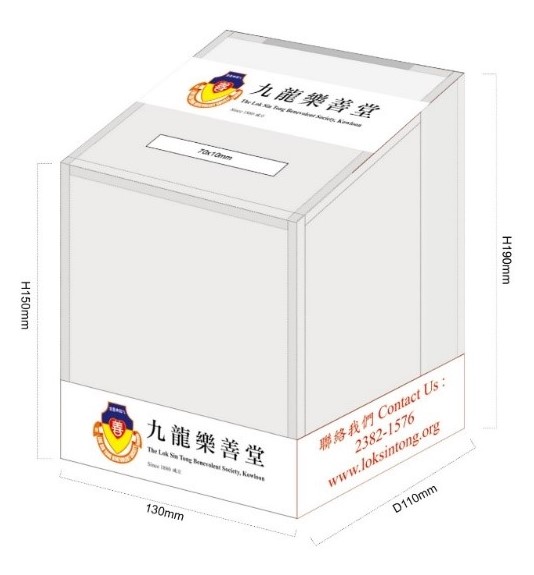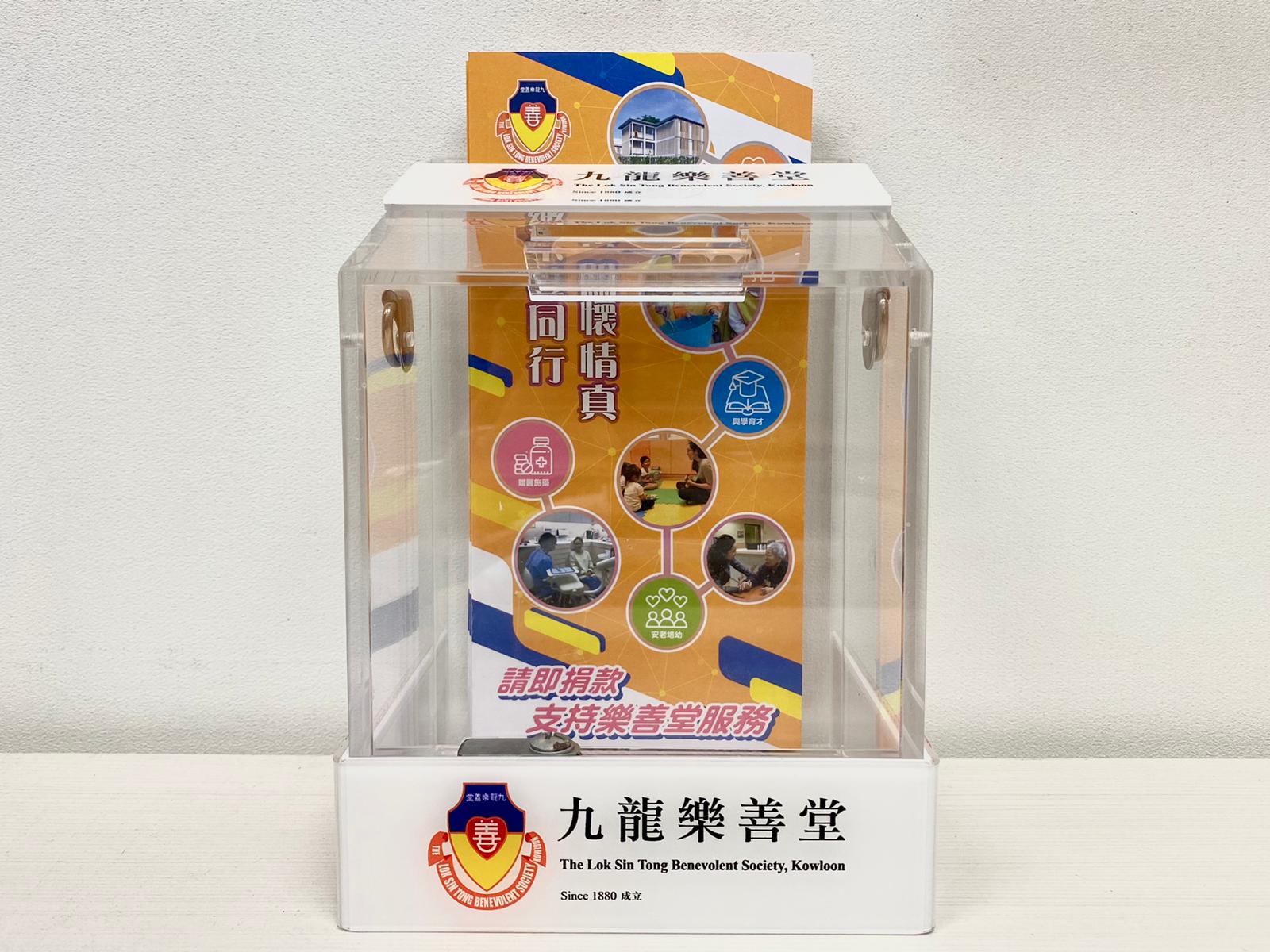 Acknowledgement
To express our sincere gratitude, we would compose a thank you post on both LST official website and Facebook page. A thank you letter will also be issued within one month after the end of the programme. All participating might be eligible to be nominated as Caring Company.
Involved Generous Corporations (listed in alphabetical order):
Asian Alliance (HK) CPA Limited
Checker Inline Skating School
Fairwood Holdings Limited
Just Climb Association Limited
Kai Shing Management Services Limited - Millennium City 3
Maxcare Industrial Limited
Sang Hing Construction Company Limited
Vennic Limited
Yee Hop Engineering Co. Ltd.
知行教育中心
通記一品菜館
Frequently Asked Questions (FAQ)
Please refer to the Chinese version.
Enquiries
The Lok Sin Tong Benevolent Society, Kowloon
Corporate Resource Development Department
Address: 61 Lung Kong Road, Kowloon City
Hotline: 2272-9808 / WhatsApp: 5485-1633 (Click to chat)
Email: development@loksintong.org