Our Services
Medical & Health
Yau Tsim Mong District Health Center Express
Yau Tsim Mong Districts Health Centre Express (YTMDHCE)
The Lok Sin Tong Benevolent Society, Kowloon has been commissioned to operate Yau Tsim Mong District Health Centre Express (YTM DHCE) since 2 October 2021. DHCE act as service hub to gather healthcare and community resources to cater individual needs. We are anticipated to join hands with different sectors and members to build a healthy community.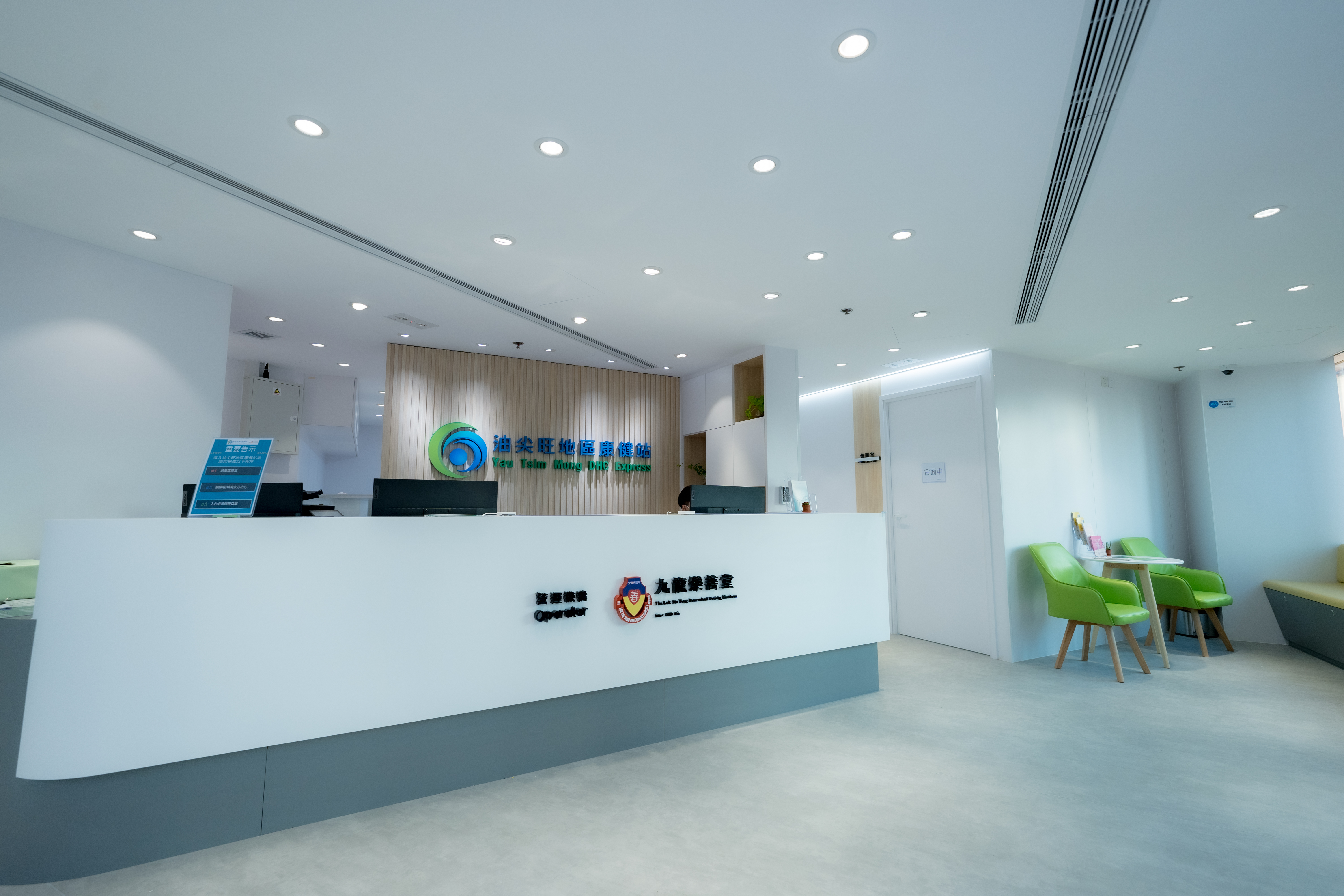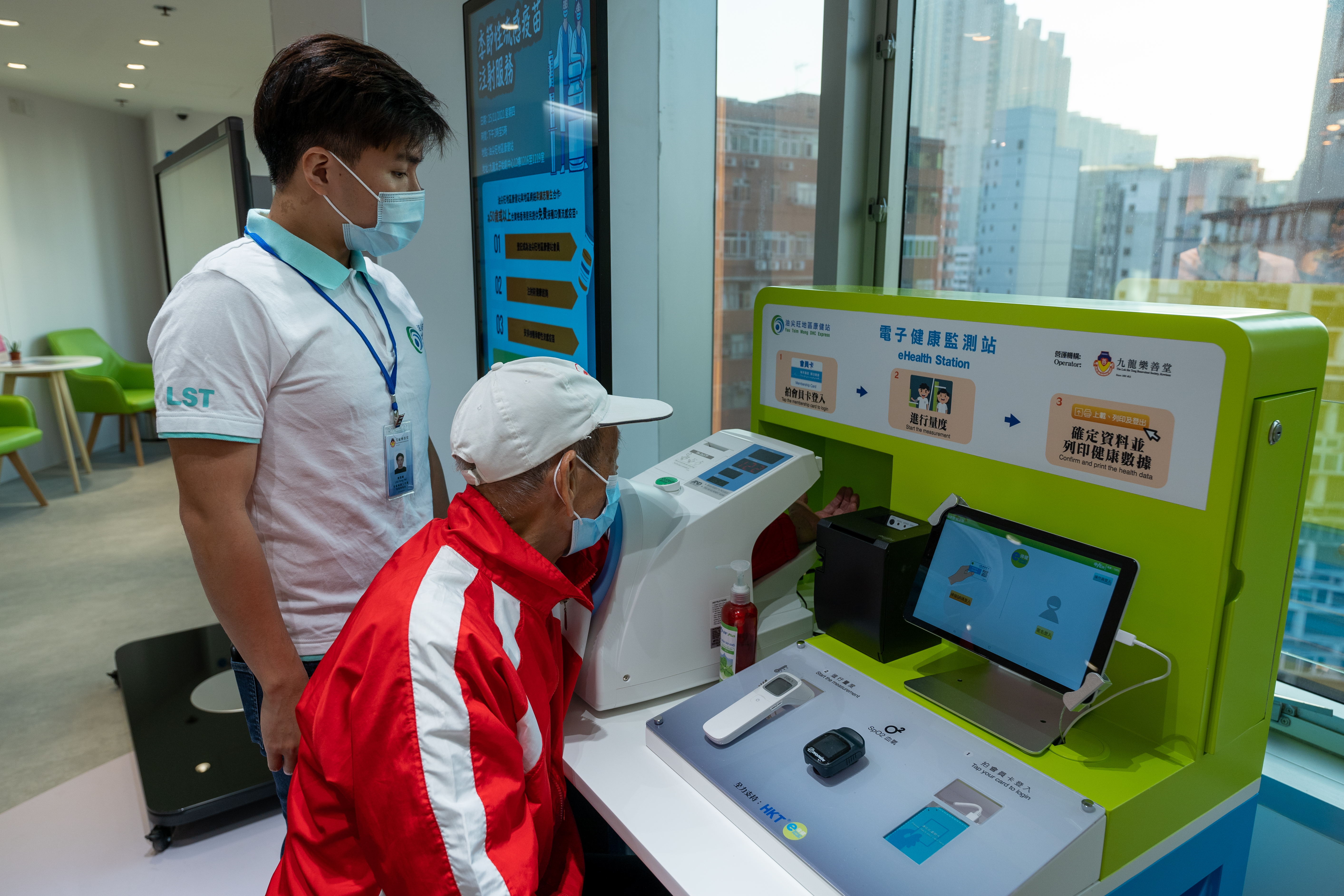 Service Scope
DHCE provides all-rounded services including Health Education and Promotion Programme, Basic Health Assessment Service, Carers Support Services and Chronic Disease Management.
The Care Coordinator will conduct Basic Health Assessment Service and pair Family Doctor which is focus on Diabetes, Hypertension, Low back pain and OA Knee.
Service Highlights
Life Course Preventive Care
Life Course Preventive Care is an evidence-based, comprehensive health strategy that emphasises on disease prevention and personalised needs. It provides guidance on the health needs of citizens across different life stages. Health management requires active participation from citizens, as well as support from Family Doctors and community healthcare professionals in disease prevention to enhance citizens' self-management ability.
Family Doctor
Family doctor is the major primary care service provider who provides comprehensive, family-centric, continuing, preventive and coordinated care to you and your family members, taking care of the health of you and your family members. Apart from treating and caring for acute and chronic diseases, a family doctor also plays a crucial role in supporting you continuously in the prevention and self-management of diseases. A family doctor has a good understanding of your health conditions and needs. He can provide the most suitable care and professional advice to promote your health.
Chronic Disease Co-Care Pilot Scheme
The Chronic Disease Co-Care Pilot Scheme (CDCC Pilot Scheme) has been launched since 13 November 2023. Under the scheme, eligible persons will be subsidised by the Government to undergo screening by a family doctor of their own choice. Those who are diagnosed with prediabetes, diabetes mellitus (DM) or hypertension (HT) will be taken care of by their family doctor with long-term management including medical consultations and drug prescription as clinically indicated.
Service Philosophy
Yau Tsim Mong District Heath Centre Express operate through district-based medical-social collaboration and public-private partnership, and act as a service hub to gather health and community resources of the district for better service access and utilization by community members. For example, the express will co-ordinate with district-based primary healthcare services provider, including Medical Practitioners, allied health professionals (physiotherapists, occupational therapists, dietitians, podiatrists, optometrists) and Chinese Medicine Practitioners for providing multidisciplinary care and intervention for service users. Apart from healthcare service networking, the express also gather different community resources via collaborating with social sector, in order to gain community support towards individual health care needs.
Contact Details:
Tel: 2338 8246
Fax: 23388937
Email: [email protected]
Website: https://ytmdhc.org.hk/express
Core Centre:
Address: Unit 1216-1219, 12/F, Pioneer Centre, No. 750 Nathan Road, Prince Edward, Kowloon
Opening Hours:
Monday, Wednesday, Friday & Saturday: 10:00am to 7:00pm
Tuesday & Thursday: 10:00am to 9:00pm
Sunday & Public holidays: Closed
Service Point 1:
Address: Hong Kong Weaving Mills Association Education Centre, No.189 Prince Edward Road West, Prince Edward, Kowloon
Service Point 2:
Address: Unit 904, 9/F, Kowloon Building, No.555 Nathan Road, Yau Ma Tei, Kowloon
Service Point 3:
Address: Yau Tsim Mong Multicultural Activity Centre G/F, 59 Battery Street, Jordan, Kowloon
For the opening hours of service points, please visit contact our staff for details.